Our Events

Summer Program 2016!!! Register Now!!!

Hours of Operation

Monday to Friday - 7:00 am to 6:30 pm
(During Summer Months)
After-School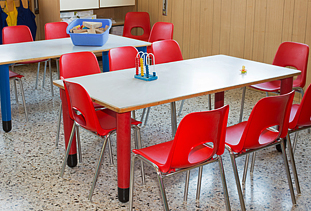 Our afterschool program does more than just provide a place for kids to go after school is finished for the day. The goal of The Laugh and Learn Place is to provide continued learning in a creative atmosphere. The kids arrive after school, get a snack and then work on their homework. They work with college students or other assistants when they need assistance with their homework. This enables you to enjoy more free time with your children with the knowledge that they are getting one-on-one help when it is needed. Once the homework has been completed, the kids can enjoy the rest of their evening at the center. We offer a variety of educational activities as well as sports and outdoor recreation. The kids can play chess and other board games. With our yard area, they can participate in basketball, volleyball, baseball and other activities. We also offer a variety of cultural activities.
When your kids are part of our afterschool program, you can be assured that they are being given additional educational opportunities that will help them in their studies. At the same time, it is a respite away from traditional studying by using creativity to enhance their education. We provide a safe environment with adult supervision as well as tutorial assistance when needed. We also offer private transportation to bring the kids from school and not interrupt your work day.
Contact us if you are looking for a fun, educational New York afterschool program for your children.