Our Events

Summer Program 2016!!! Register Now!!!

Hours of Operation

Monday to Friday - 7:00 am to 6:30 pm
(During Summer Months)
FAQ's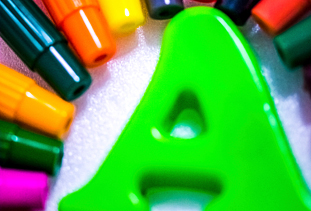 What hours are you open?
We are open Monday through Friday, from 7am to 6pm.
In what event will the center be closed?
Holidays.
Do you close for weather?
Extreme weather. 7am – 6pm, Monday through Friday: New Year's Day, Memorial Day, Independence Day, Labor Day, Thanksgiving Day and the day after, Christmas Eve, Christmas Day, the day after Christmas and New Years Eve.
What is your children-to-teacher ratio?
Our 2 ½ year old to 3 years old we maintain a ratio of 8:1. Preschool classroom range from 3 years to 5 years and our ratio is kept at 10:1. Summer Camp maintains a ratio of 18:1
On average, how long have your teachers been teaching?
We take education seriously, so we employ only experienced educators. Our teachers have experience ranging from 4 years to 15 years of classroom teaching experience.
What is your staff turnover rate?
It ranges from 3 to 5%, which is very low. Our turnover rate is lower than the average because we create a positive environment not only for our children, but also for our staff.
How many staff members CPR and first aid certified?
All of our lead teachers are CPR & First Aid certified. Several of our teacher assistants are also certified.
Do you mix age groups?
No. For the safety and comfort of your child, we group children according to their age. In this way, we can guarantee age-appropriate activities and play.
Do you welcome parent involvement? Can I stop by unannounced?
The answer to both is a resounding, "YES!" Our school is a community that embraces the whole family. If you'd like to get an inside look at your child at play or in the classroom, you are more than welcome to stop by anytime. We also encourage parents to come in and talk about their careers, help with projects at home that need to be completed and returned, lending objects of units of study and anything else that will help get parents involved.
What types of activities do you offer for toddlers?
We provide age-appropriate activities, both indoors and outdoors, to stimulate the minds of infants and toddlers, and to promote motor and social skill development. We use paints, glitter, play dough, glue, chalk, books, sensory tables with beans, rice, water, snow, dirt, noodles and more. Our infants and toddlers say very busy throughout the day.
What will my child be learning in your preschool?
We introduce the fundamentals of Arithmetic, Art, Reading, Writing, Music, and Science, Math, Cooking and other fun activities that are all theme based.
How often do you clean the rooms and toys?
All of our rooms have cleaning schedules for different areas of the classroom throughout the week. It a teacher sees a child cough, sneeze or put a toy in their mouth the toy goes directly into the sink in the classroom to be cleaned and sanitized. The infant room is cleaned twice a day, and the changing tables and bathrooms are disinfected after each diaper change.
What is your policy regarding sick children?
In order to keep our children, their families and our staff as healthy as possible, we require that any child with a fever, vomiting, diarrhea, or contagious disease be kept at home.
How do you communicate with parents?
The parents of toddler and preschoolers receive a daily journal that documents feedings, naps, diaper/potty times and other important notes. Parents of our preschoolers will either receive a sticker sheet or read the dry erase board at the end of the day depending on which classroom your child is in. In addition, we provide a monthly newsletter to share news, event information, and other notes with our parent community.
What if someone other than my spouse/partner or me has to pick up my child?
In order to protect your child, we require that you provide the names of any individual who has permission to pick up your child. We require advance notice from you when someone other than a family member will be picking up your child and will check identification. If we have any questions or concerns, we ask that you are available via cell phone to provide confirmation.
What security measures are in place to protect my child?
Your child's safety and your peace of mind are of the utmost concern at our Child Care Learning Center. Our facility is fenced in around the entire playground. All visitors must register in our lobby to gain access into our facility.
Do you provide meals?
Yes! Our weekly menus are posted just outside the kitchen and in every classroom weekly. Parents are to provide an afternoon snack for their child.
What qualifications does the staff have?
The staff is trained in CPR, First Aid, Communicable Diseases, and Child Abuse/ Prevention and Recognition. The teachers attend regular inservice training, workshops and meetings to learn new ideas, methods and changes in the field of Early Childhood education.
Do you potty train?
Yes…When a child shows interest in potty training, the staff will encourage the use of the toilet and provide plenty of opportunity.
What if my child gets sick while at daycare?
If your child becomes ill at daycare you will be contacted to pick them up. If you cannot be reached we will contact your emergency person. Your child must be symptom free, 24 hours, without medication, in order to return to the center. A child may return with an MD note stating that the child is not contagious.
Do you accept vouchers?
We are an approved daycare provider for the Department of Job and Family Services.