Our Events

Summer Program 2016!!! Register Now!!!

Hours of Operation

Monday to Friday - 7:00 am to 6:30 pm
(During Summer Months)
Pre-School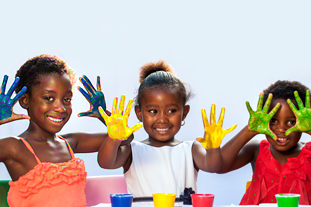 Our program for preschool children ages 2 to 6 is designed to prepare them to enter kindergarten. The Laugh and Learn Place follows the Common Core curriculum and advocates learning and knowing the material as opposed to rote memorization. Our teachers work to train the children to know and understand what they are doing rather than merely following directions.
The children are assessed on an ongoing basis in our preschool program to ensure that they comprehend the material and do not fall behind their peers. Meetings are scheduled with the parents to inform them of their children's progress. This is one way of holding the teachers accountable for the education parents are paying for.
Our teachers are trained and certified to ensure that your child is being equipped for the future. They attend workshops and staff development classes to be re-certified and stay knowledgeable about the latest and best teaching practices. Our teachers have one-year and two-year requirements for re-certification so you can be assured that they are qualified to teach your young children.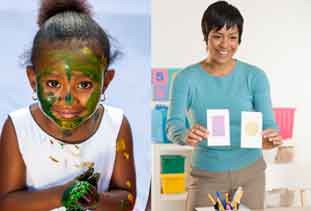 If any deficits are noted during assessment of your child, a private consultation will be scheduled. This ensures that as the parents, you know what is going on with your child. We work as a team to help your child achieve his or her full potential. We use preschool curriculum that is designed to help your child develop valuable learning skills that will be used throughout his or her life.
At the same time, this method of teaching gives your child the confidence of being able to master difficult concepts. As he or she learns the material, progression is made towards the next goal. The design of the curriculum is to set your child up for success and encourage learning that will continue throughout his or her life.
When your child is enrolled, you will meet with the teachers to learn more about the curriculum used and what you can expect. This enables you to be knowledgeable about your child's preschool education.
Contact The Laugh and Learn Place if you are looking for a high-quality New York preschool program for your children.